I have finished a load of pipe for one of my new NYC gondola cars – and I like how it turned out:

(Click on the image for a larger view)
The load is now taller than it was when I first blogged about this car last week, and the larger load is a big improvement. I found more K&S Metals 1/8″ aluminum tube (part #8102) on my travels this week, and cut and painted the tubes yesterday.
To paint the tubes, I made up a painting fixture from a block of pink foam insulation board, and a bunch of round toothpicks:
I then sprayed the pipes with two colours – a brown and a black – applied with rattle cans. I tried to mist the paint on in many light coats, from far enough back that the paint dried a bit in the air before hitting the tubes to give it some texture, reminiscent of cast iron. I'm pleased with the effect.
An advantage of this is that the paint dried to the touch very quickly, so I was able to flip the tubes end for end and give them one more light spray to colour the ends that had been in contact with the foam board block.
I finished the load by tying E-Z Line across the stakes, following an AAR loading diagram in Railway Prototype Cyclopedia 20: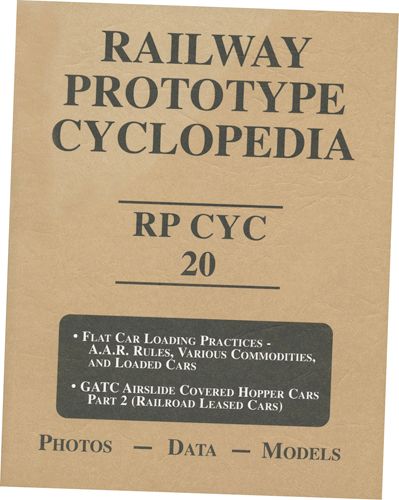 What's a load of pipe doing coming in from the United States in the mid-1950s, when Ontario is full of heavy industry that could supply this? Well, good question. I don't know – and I don't care.
I like these NYC gondolas (built by Pierre Oliver from Funaro and Camerlengo resin kits*)… and there are exactly zero CNR prototype gondolas available in S scale.
So, this is a case of making do with what's available, and I'm fine with that. It's all part of life in a niche scale. If and when CNR prototype gondolas come to market, I will gladly buy a bunch. Or, maybe I'll build my own once I have the layout finished.
Meantime, the residents of Port Rowan will be happy, because the town is getting a load of pipe to upgrade their services.
—
(*This car was not one of the ones I picked up from Pierre during this week's visit. I've actually had this one on my "to-finish" list for about a year while I decided what sort of load to put in it. I'm glad I waited…)