I finished my three-dome tank car over the past few days. British American Oil Company (BAOX) 378 is now in service: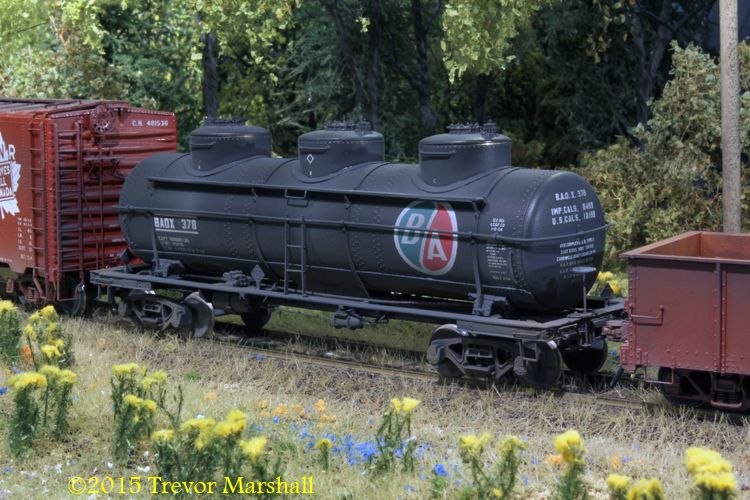 The lettering really makes this car stand out, and for this I asked Al Ferguson at Black Cat Publishing to re-scale the BAOX set he offers in HO and O scale. Thanks Al – the decals are great as always!
I do not know if this car had the data on the ends of the tanks – but I don't care. The decal sets included this information and I liked it, so I added it. It's actually large enough to read in 1:64, too.
I sealed the decals onto the car with a matte finish from Alclad. This has become my go-to line of finishes – really lovely stuff. I then finished the car with washes of black-grey, brown and pale grey from the Model Color line offered by Acrylicos Vallejo. While not apparent in this photo, there's also a bit of artists oil brushed on to represent wheel splatter.
This car – an Overland import – was a fun and easy project. Now it's back to the kit stash to decide what to work on next…