Last week, I snuck some time between work assignments and finished lettering my fleet of CNR 470000 series boxcars. These took a lot longer than I expected: I finished the first side of each car earlier this month, but then various other commitments got in the way.
I've given the cars a spray with Alclad's matte finish. I've used it for a few projects now and it has become my hands-down favourite flat coat. Just look at that cloud of flatty goodness in the bottom of the bottle:
It does a great job of hiding decal edges and will even kill some silvering.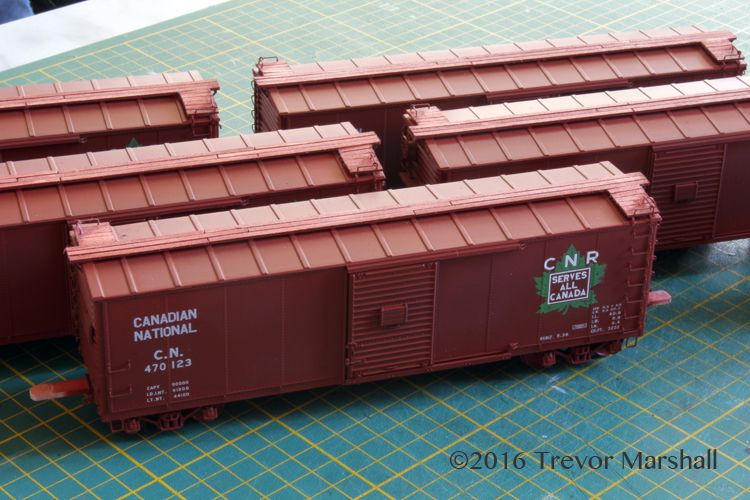 With the lettering done and the flat finish applied, it's time to replace the wheel sets. As the photo above suggests, I use the supplied wheels while working on cars and don't mind getting them covered in paint. That's because I swap in Northwest Short Line wheels before cars hit the layout. This gives me a consistent wheel profile across all of my rolling stock, which I've found is important for reliable running.
I'll also swap out the tongue depressors for Kadee couplers. Prepping wheels and couplers is a good job for a winter afternoon in the kitchen, with a mug of tea close to hand and something stewy simmering on the stove…