As they say on social media, "So this happened:"
My wife and I braved potential white-out conditions to drive to the Owen Sound area on Friday and bring home eight-week-old Roy "Batty" Marshall: Our third (and for now, final) Border Collie. I'm very excited about this dog. Not only is he great fun, but he comes from a strong herding line. (For example, his grandmother is an international competitor with my herding coach.)
The kitchen has been transformed into a living space and puppy play centre while we get Roy reliably house-trained and comfortable with the other dogs.
Our first dog, Mocean, has been a saint with Roy:
Our second dog, Jack – not so much: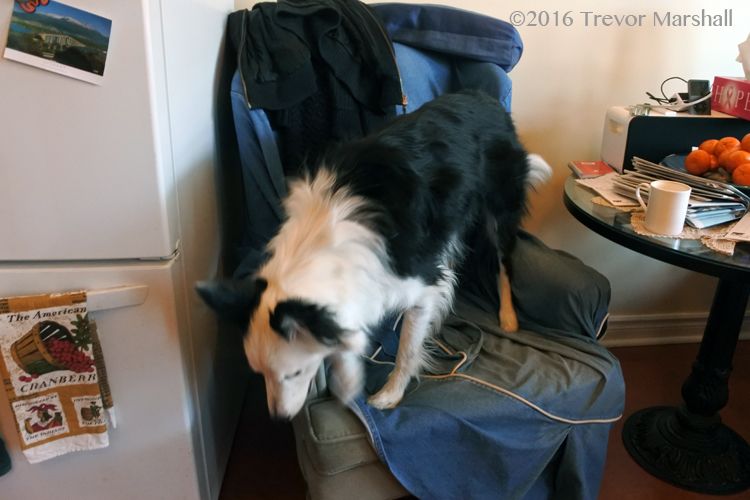 But Jack is already showing some improvement and he'll get over himself soon enough.
I've been doing a lot of model-building in the kitchen (and do have a project or two to share when I get the chance), but since Friday I've realized I can't really work on things while wrangling Roy. So I will be taking another, very temporary, hiatus from being active in hobby: I'll join the ranks of the Armchair Modeller – but only for a couple of weeks.
Meantime, I also have some thoughts about the hobby to share and some events to attend that'll I'll report on here. Also, I'm using the time to plan my workshop and solve some hurdles to starting the last of the major structures on the layout – including the feed mill and station in Port Rowan.