Today felt like a day to do something positive and creative, so I built and planted bushes in Port Rowan – in the meadow and along the backdrop.
I made my bushes from Super Tree material and my sadly-dwindling supply of Selkirk Scenery leaves. I then glued them into the scene with Weld Bond. Occasionally, I would poke a hole in my foam board terrain for the main stem of the bush, to keep it upright. But mostly, the glue will hold them upright in the static grass.
I've now finished the line of bushes behind the team track, between the orchard and the station. I'm really pleased with how this softens the line between layout and backdrop.
(Click on photos for larger versions.)
The view across the meadow to the coal dealer:

Meadow near the orchard, with the turntable approach track at right: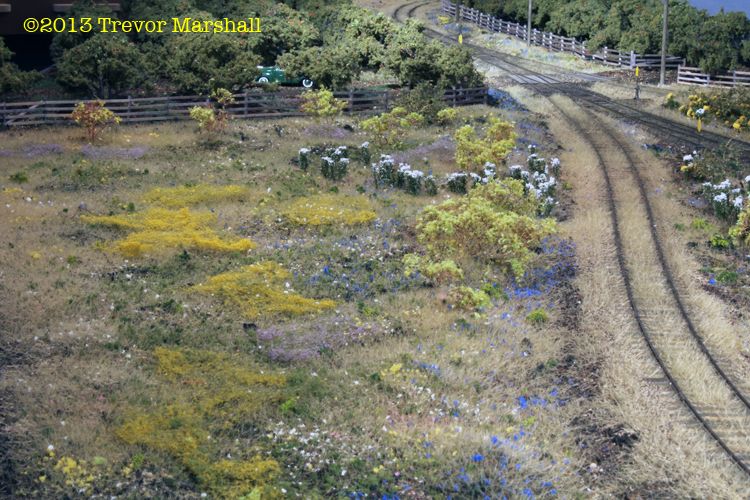 The Port Rowan team track. Note how the bushes behind the cinder drive soften the line between layout and backdrop: